Day 1 :
Keynote Forum
CEO & President of Infection Prevention Products Inc
Time : 10:20-11:05

Biography:
R Scott Hatfield has over 25 years of experience as an Entrepreneur, has raised over 10 million in venture capital and started multiple ventures. He has designed
numerous software applications and has been a frequent speaker at various industry conferences. In 2012, he Co-Founded Infection Prevention Products Inc. He
has studied and continues to study and participate in numerous educational programs in healthcare and infection prevention. He has done exhaustive research on
the dangers of plastic bags in healthcare and worked closely with the biology professor at CSUC testing the microbial adherence on a nasal cannula stored in a
plastic bag. He received a certificate as an Infection Preventionist and has spoken at a number of infection prevention education seminars. His business promotes
the use of the IP-Pouch® and IP-Pouch® family of products as an alternative to plastic bags.
Abstract:
The practice of storing a patient's reusable respiratory device in plastic bags in both SNF and Hospitals cause infections.
Plastic bags cause Nosocomial Infections or HAI. Polyethylene plastic is the worst material found in a healthcare setting
for bacterial adherence and growth according to the Journal of Clinical Microbiology. The practice of storing a patient's reusable
respiratory device in a plastic bag causes infections not only on the patient, but the bacteria from the patient can be easily
spread throughout a facility when plastic bags are replaced or simply touched. According to a study from PubMed, the
adherence of bacteria was the highest on polyethylene catheters. Bacterial adherence was 1,700% greater on polyethylene
vs. steel catheters. Studies done at CSUC documented the microbial adherence on a nasal cannula placed in a plastic bag vs. a
breathable polypropylene mesh bag. The recoverable bacteria decreased 84-99% in just one hour in the mesh bag compared
to that of the plastic bag. The respiratory region is the most vulnerable area on our body for contracting infections. 95% of
healthy human adults were infected with the cold virus when just 1-30 particles of the cold virus were place in their nostrils.
Infection Prevention Products Inc., will explain why plastic bags should not be used to store a patient's reusable respiratory
device. Infection Prevention Products Inc., show studies where using a breathable moisture wicking pouch drastically reduces
infections in healthcare facilities compared to the use of plastic bags.
Break:
Networking & Refreshment Break 11:05-11:20
Keynote Forum
University of Miami, USA
Time : 11:20-12:05

Biography:
Jörg Imberger received his PhD from UCB and became Australia's Youngest Full Professor at 35. His research interest are in environmental engineering as applied
to rivers, lakes, estuaries and coastal seas. Recent foci include strategies for sustaining functionality of aquatic systems in a changing world. He is a Fellow of 10
international academies and the recipient of 30 major honours including the Onassis International Prize, the Stockholm Water Prize and Member of the order of
Australia. He has published five books, with two in preparation, contributed to 19 books and has published 251 journals papers. Google Scholar credits him with
18,530 citations and an h-Index of 62.
Abstract:
Human organizational tribal social structures have developed over 150,000 years of human evolution. The results is a
nested hierarchical set of sub-organizational groupings, consisting of family groups at the base, social, religious and
activity groupings all functioning within an overlaid governance structure with an elder acting as a leader overseeing the
behavior of all the subgroups. The tribal structure provides a reference point for individual norms, as a ladder to advance and
learn new skills and most importantly, it provided the organizational response structure against real and or perceived external
threats. Advances in communication technologies provided the impitus organizational adaption; first individual to individual
communications via intuition, then gestures, languages, writing, mail, telephone, telex, emails then it became non specific via
websites and social media. Communication is now global via the cloud. This has cut the two way communication within the
human tribal structures which we hypothesise may account for our society's woes with depression and narcissism. Block-chain
technology is returning individual's identities, by removed the need for intermediaries and permanent connections online.
The identity, however, is in a global context. In this talk I explore the consequences of breaking the traditional connections
that humans had developed through using our eyes, smell, hearing and touch and replacing these connections with a global
connectivity. Taking the past response of indigenous people when overrun by invaders, the business as usual scenario, will
likely bring a huge increase in mental illness. To insure against this possibility it is essential that humans adjust their tribal way
of operating. The tools to cycle back to tribal connections in a global space are at hand and only involve some straight forward
engineering infrastructure adjustments, changes in our education curricula and a willingness to accept that the world is now
finite.
Keynote Forum
Augusta University, USA
Time : 12:05-12:50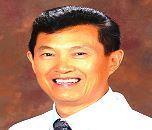 Biography:
Stephen Hsu earned his Bachelor's degree from Wuhan University in China, and Master of Arts degree from Montclair State University and PhD degree from the
University of Cincinnati. He spent four years at Memorial Sloan-Kettering Cancer Center before joining the Medical College of Georgia (now part of Augusta University).
He is well-recognized in translational research and inventions on the benefits of green tea polyphenols, with more than 60 publications. His research is supported
by grants from NIH, US Army and other funding agencies. He has been invited to speak at various CE courses, and domestic and international conferences.
Abstract:
Tea is the second most popular beverage in the world next to water. Benefits of tea polyphenols, especially the polyphenols
from unfermented green tea leaves, have been studies extensively. While the antioxidant, anticancer, and anti-inflammatory
activities of green tea extracts have been well-documented, the antimicrobial activities of green tea and its extracts were only
scientifically investigated in recent years. Many groups around the globe reported promising results regarding the antibacterial
and antiviral properties of green tea polyphenols, especially epigallocatechin-3-gallate (EGCG), the most abundant polyphenol
from green tea. However, due to the water-soluble and chemically unstable nature of these antioxidant compounds, green
tea polyphenols in their original forms are difficult to incorporate into practical products for antimicrobial use, such as
topical formulations, disinfectants, and sanitizers. To overcome these obstacles, we have focused on certain modified green
tea polyphenols that have lipid-solubility and stable activity against microbes that are resistent to conventional disinfectant
methods. We discovered that the lipid-soluble tea polyphenols (LTP) possess potent virucidal activities against many viruses,
including alcohol-resistant nonenveloped viruses such as poliovirus and norovirus. Both In vitro and clinical studies have
demonstrated that LTP, in the form of EGCG-esters, are effective against herpes simplex viruses and related symptoms such
as herpes labialis, without adverse effect. These findings lead to recently created topical applications for treating herpes labialis
and alcohol-based hand sanitizer formulations containing LTP. We are currently investigating the sporicidal mechanism of
LTP to develop strategies of using these nontoxic compounds to better protect populations from microbial infections.